A San Francisco and Monterey Bay Area Smooth Jazz Collaboration
Damon and Sally Bartlett, (D'Sal) bring their love for music together to produce this Smooth Jazz EP.

Damon Bartlett is the mix master behind the scenes in their Las Vegas studio. With their extensive musical background and Damon's impeccable production and engineering talent, they've put together a new sound for the listener.

D'Sal's EP - title tracked, "Seaside" is available for streaming on many platforms.

Stay tuned for more updates....
Add "D'Sal Radio" on Pandora and hit the "Thumbs Up" when you hear our songs. Thanks for listening and thanks for your support!!
Kim featured D'Sal and debuted, "Seaside" on her show! Thanks Kim!!!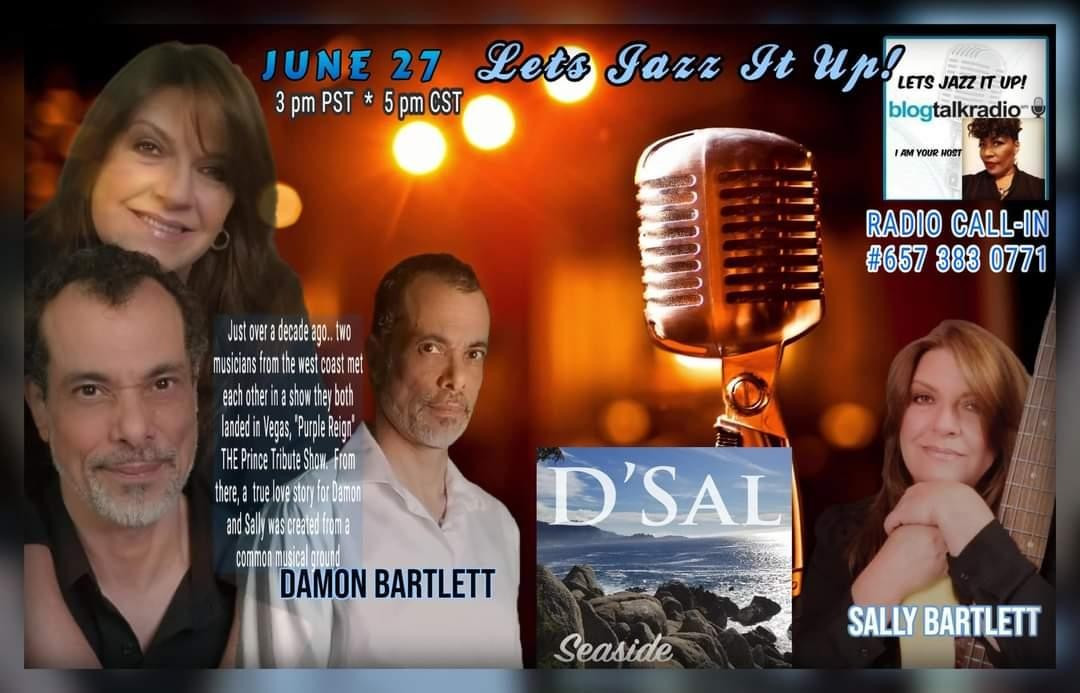 D'Sal Interview with Yaya Diamond
Click on the pic below...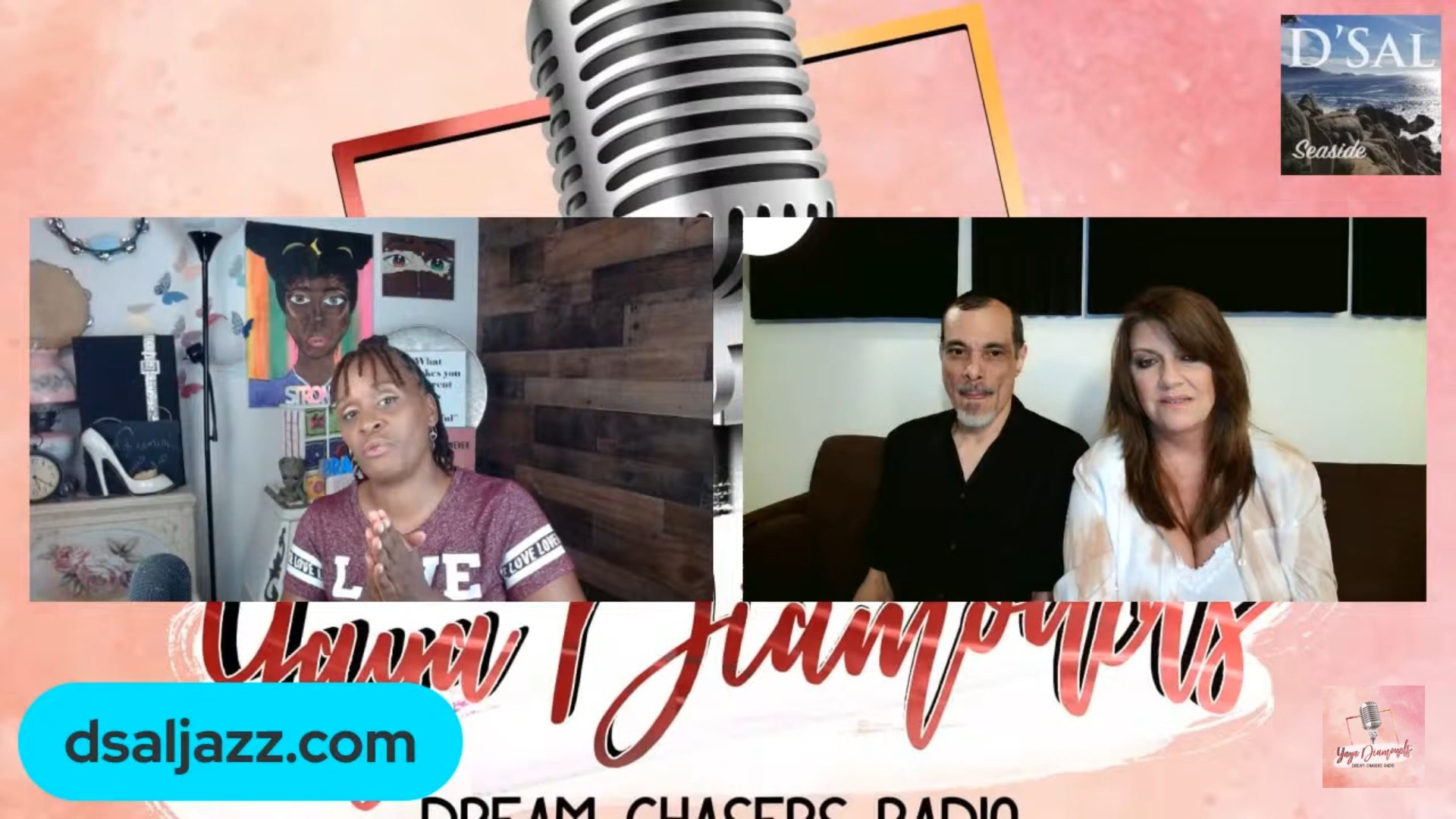 Coming soon. Lot's of surprises with this one! Tap the pic for a teaser...
New Single Just Released!!! January 2022 Featuring DeLon Charley on Sax. And introducing Roger Kenerly-Saint who put his magic on percussion.